Skip to content
Skip to navigation menu
Shortland Compact Box Suite
401213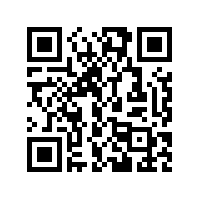 View on mobileScan the QR code to open this page on your mobile phone
Sanware - Pans and suites
• Dual top-flush toilet system allows the choice of a full flush or short flush for significant water savings.
• Pan flush volume : 6/3L
• Closed-rim pan and close-couple cistern make cleaning easier.
• Cistern sits directly on the pan surface allowing the direct transfer of water.
• Specially designed slots in the rim allow for a more uniform, quieter flush.
• Standard urea seat with top-fit stainless steel hinges, all under warranty.
• Ceramic is high-pressure cast, yielding a more uniform and consistent product.
• Cisterns are cast, glazed and fired together with their matching lid, ensuring a perfect fit.
• Manufactured for maximum hygiene.
• The suite is installed easily, but certified plumber is recommend.
• Locally manufactured, ensuring continuous supply and attentive customer service.
Prior to installation, inspect the toilet to ensure that no damage has occurred in transit. If damage has occurred, or a visible defect exists, do not proceed with installation, and advise your supplier immediately. Risk of injury or product damage. Handle ceramic products carefully. Product can break and chip if you over?tighten bolts and nuts. Ensure that no part of the cistern inlet hose is submerged in water. Provide access to the in-built cistern for future plumbing maintenance. Caution make sure that you avoid hidden cables and pipes when drilling holes in the floor. Warning If the new toilet is not installed immediately, temporarily place a rag in the closet flange. Hazardous gases may leak from the flange opening if it is not blocked.
Store in original packaging and in cool dry conditions