Skip to content
Skip to navigation menu
Browsing at:
Builders Warehouse Strubensvalley
Now open
Alcolin 3 x Super Glue (3g)
126574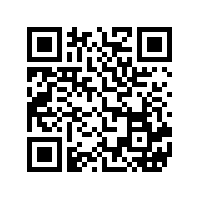 View on mobileScan the QR code to open this page on your mobile phone
Adhesives
• Bonds instantly, instant repairs.
• High bond strength for lasting repairs.
• Versatile, bonds almost anything.
• One part – no mixing.
• Easy to use.
Health and safety precautions
Wet film is flammable. Toxicity: solvents are toxic. Ensure adequate ventilation and do not smoke, use flame or naked lights during application. If material is splashed into the eye, wash with plenty of clean water and seek medical attention. Cured bitu prime is inert and harmless.
When working with ALCOLIN SUPER GLUE, it is advisable to wear gloves in order to avoid direct contact with the skin as it bonds skin instantly. Avoid inhaling vapours as these are irritating. If ALCOLIN SUPER GLUE comes in contact with eyes, flush thoroughly and immediately with water for 10 minutes. If irritation continues, seek medical attention. If skin is accidently bonded together, it can easily be de-bonded by gently dabbing the area with an ear bud soaked in nail polish remover or acetone. KEEP ALCOLIN SUPER GLUE OUT OF REACH OF CHILDREN.
ALCOLIN SUPER GLUE has a shelf life of at least 12 months if stored in a cool, dry place in its original moisture-tight container. We recommend storing in a refrigerator to lengthen the shelf life. Refrigerated packaging should be allowed to return to room temperature prior to use. Take care to store out of reach of small children If the material is kept beyond the recommended shelf life, it is not necessarily unusable, but a check should be performed to observe whether the product is still workable, applyable and uncured.