Skip to content
Skip to navigation menu
KIC Chest Freezer Metallic 207L KCG 210/1 ME
758101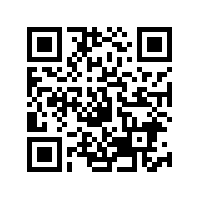 View on mobileScan the QR code to open this page on your mobile phone
Fridge and freezers
KIC Chest Freezer Metallic 207L KCG 210/1 ME
• Secure lock - the entire KIC range of chest freezers is lockable.
• Real space - this refers to the actual usable space in the fridge/ freezer, always look for the nett capacity.
• Galvanised interior - a quality finish that is easy to clean and promotes more efficient cooling and durability.
• Spring-loaded-hinges: yes.
• Metal-wire-basket(s): yes.
• Lockable: yes.
• Direct cooling: yes.
• 4 star rating: yes.
• Vari-freeze control position: side.
• Freezer-temperature-packed: -20 to -23 degrees Celsius.
• Freezer-temperature-empty: -18 to -20 degrees Celsius.
• Chiller-temperature-packed: -8 to -12 degrees Celsius.
• Chiller-temperature-empty: -4 to -7 degrees Celsius.
• Fridge-temperature-packed: -2 to 2.5 degrees Celsius.
• Fridge-temperature-empty: 0 to 4.5 degrees Celsius.
• Roller wheels: no.
• Voltage: 220-230.
• 100% cfc free: yes.
• R600a gas: yes.
• Kwh/annum: 390.
• Climate class: st.
warranty and guarantee exceptions
Do not remove or tamper with the rating plate, this will invalidate your warranty. Improper installation, delivery or maintenance (i.e., pump filter cleaning). Any repair, modification, alteration, or adjustment not authorized by the Manufacturer. Misuse, abuse, accidents or unreasonable use. Incorrect electric current, voltage or supply. Damages due to voltage fluctuations or lightening. Improper settings of any control. Product previously repaired by non-authorised Service Partner. Damage on aesthetic components due to transport and movement are not covered by the warranty.
Do not splash water onto the appliance. Do not store food or drinks in glass bottles in the freezer compartment. Do not operate the unit next to flammable gases. Do not store corrosive chemicals or liquids in the unit. Do not use flammable sprays near the unit when it is in operation. Do not put volatile chemicals such as ether and benzene in the refrigerator. Do not use or place electrical devices inside the appliance compartments if they are not of the type expressly authorized by the manufacturer.