Skip to content
Skip to navigation menu
Bosch Upright Fridge - Metallic 290L KSV29NW31Z
702697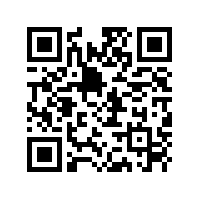 View on mobileScan the QR code to open this page on your mobile phone
Fridge and freezers
Bosch Upright Fridge - Metallic 290L KSV29NW31Z
• Cools especially efficiently.
• CrisperBox: fruits and vegetables stay fresh longer, thanks to humidity control.
• LED Light: illuminates the refrigerator evenly without glare, for the life of the appliance.
• EasyAccess Shelves: retractable glass shelves for convenient loading and unloading and a perfect view.
• Cooling appliances with 90 degree door opening angle can be placed flush against any wall or in any niche.
• LED lights bring a completely new lighting concept to fridges, guaranteeing even, glare-free interior illumination.
• LED lights use less electricity than conventional fridge lights and last an (appliance) lifetime.
• If the SuperCooling function is activated, food that's just been purchased is cooled more quickly.
• At the same time, it stops food already in the fridge from warming up.
• The temperature is lowered by pushing a button to 2 degree C at the lowest.
• To prevent unnecessary power consumption, the function automatically switches back after about 6 hours.
• Thanks to the optimum storage conditions, your food preserves an ideal consistency; ice cream, for instance, is neither too soft nor too hard.
• A constant temperature in the fridge interior is a decisive factor in achieving more freshness and flavour.
• FreshSense sensors constantly monitor and control the ambient, fridge and freezer temperature.
• A constant temperature inside the fridge, independent of the outer temperature, is the result.
Do not damage the appliance refrigerant circuit pipes. Keep ventilation openings, in the appliance enclosure or in the built in structure, clear of obstruction. Do not use mechanical, electric or chemical means other than those recommended by the Manufacturer to speed up the defrost process. Do not use or place electrical devices inside the appliance compartments if they are not of the type expressly authorised by the manufacturer.
Very young (0-3 years) and young children (3-8 years) should be kept away from the appliance unless continuously supervised. Children who are 8 years old and above and persons with reduced physical, sensory or mental capabilities or lack of experience and knowledge can use this appliance only if they are supervised or have been given instructions on safe use and understand the hazards involved. Children must not play with the appliance. Cleaning and user maintenance must not be carried out by children without supervision.
The refrigerator must be stored upright. If the refrigerator is stored on its side, the oil compressor may leak into the cooling lines. When the refrigerator is returned to the upright position, it may no longer cool properly.