Skip to content
Skip to navigation menu
Browsing at:
Builders Warehouse Strubensvalley
Now open
Genesis 10-in-1 Steam Mop (1000W)
556769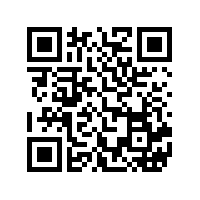 View on mobileScan the QR code to open this page on your mobile phone
Vacuum cleaners
Genesis 10-in-1 Steam Mop (1000W)
number of cleaning accessories
• 1500 W.
• Only ordinary tap water required.
• Clean your tiled floors, vinyl or marble easily.
• Super heated steam loosens the dirt and grime then the Microwiz pad removes and collects it all.
• Polish and sanitize sealed wooden floors.
• Kills germs and bacteria without hazardous chemicals.
• Includes carpet glider to steam-clean and deodorise your carpets.
• Removes dirt spots and even crayon marks.
• If you're still using expensive chemicals to clean your home, then this is for you.
• If you have a baby or pets that walk and crawl on these floors, don't you think using chemicals can harm them? Now steam clean your floors and carpets with ordinary tap water.
• The powerful steam action kills germs and bacteria leaving your floors and carpets ultra clean.
• Genesis 10-in-1 Steam Mop also changes to a handheld steamer in seconds. With a full range of attachments, you can.
• Remove burnt food from your stove, or stubborn grease from the oven or your braai.
• Clean windows, mirrors and shower doors.
• That impossible to remove grime between the tiles.
• Use it as a garment steamer.
• Steam clean and sanitize your toilet.
• 1 Year garuantee.
• This 10-in-1 Steam Mop is versatile and perfect for every household.
When not in use, unplug the vacuum cleaner from the wall outlet. This protects the cord and plug and helps prevent accidents. Most commercial vacuum cleaners are not intended for outdoor use. Store and use them only indoors. Never vacuum a wet surface. This can damage the motor(s) and puts the user at risk for electrical shock. If a machine has been exposed to moisture, have it checked by a certified technician before use. Never drop a vacuum cleaner. If a machine is accidentally dropped, have it checked by a certified technician before using it again.Never pull a vacuum cleaner by its cord, and keep the cord away from sharp edges or corners. Keep fingers away from all powered moving vacuum cleaner parts. Keep vacuum cleaners away from children. Do not clean up toxic or flammable materials with a vacuum cleaner; if you are unsure about what a substance is or if it looks unusual, investigate carefully before vacuuming the area. Do not pick up hard or sharp objects, including glass, nails, screws, coins, etc., with the machine.
Store in a cool, dry place out of direct sunlight