Skip to content
Skip to navigation menu
Browsing at:
Builders Warehouse Strubensvalley
Currently Closed
TFC CCN05 Coolcrete Moon Stone Concrete Stain - Grey (5L)
523015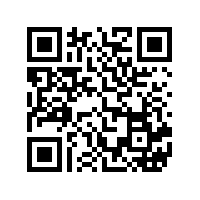 View on mobileScan the QR code to open this page on your mobile phone
Floor care products
TFC CCN05 Coolcrete Moon Stone Concrete Stain - Grey (5L)
• Coolcrete concrete stain can be applied to new or old concrete.
• The concrete must be unsealed and porous, so that the stain can penetrate and re-act.
• The acid in the Coolcrete solution opens the surface of the concrete and then the water causes the rusting re-action.
• This re-action begins immediately but can continue to develop for up to a month.
• There are other factors that can determine the outcome of the colour.
• Age of the cement.
• Moisture content of the cement.
• Type of aggregate in cement – siliceous aggregates such as gravel do not re-act with the stain.
• Floated, power floated or trowelled finish.
• Weather conditions during stain application.
• Efflorescence.
• Preparation method before stain application.
• Do not clean with acids before application as the acids kill the free-lime and thus limits colour development.
• Remove all oils, waxes etc as these will prevent the stain from penetrating and re-acting with the free-lime.
Health and safety precautions
May cause skin irritation wash off with plenty soap and water. Do not induce vomiting. Seek medical attention if irritation or symptoms persist.
Wear protective gloves to prevent staining of the skin.
Store in supplied container between 5-30 degrees celsius
6009701740097
6009701740097