Skip to content
Skip to navigation menu
Plascon Nuroof Cool - Black Coffee (20L)
492430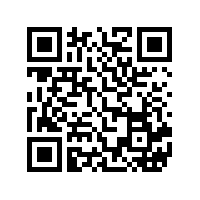 View on mobileScan the QR code to open this page on your mobile phone
Paint Topcoat
Plascon Nuroof Cool - Black Coffee (20L)
• UV-resistant for long lasting protection.
• The coating has a minimum Total Solar Reflectance (TSR) of 30 percent.
• Reduction of roof surface temperature by approximately 10 degrees Celsius.
• Cools the interior of your home by up to 8 degrees Celsius.
• Can lead to power and cost savings by reducing the need for cooling.
• Offers you 16 vibrant, trendy colours to choose from.
• Reduces greenhouse gases.
• Can also be used on zincalume and granular tiles.
• Can be used on prepared cladding, galvanised garage doors, galvanised gutters and down pipes.
warranty and guarantee exceptions
Refer to terms and conditions at www.plascon.com
Keep out of reach of children. Ensure good ventilation during application and drying. In case of skin contact, wash with soap and water or a recognised skin cleaner. Avoid contact with eyes – In case of contact, rinse eyes immediately with plenty of water and seek medical advice if symptoms persist. Harmful if swallowed. Do not induce vomiting. Seek medical attention. Refer to Safety Data Sheet for complete information.
Keep out of reach of children. Read label before use. Protect from sunlight. Store in a closed container. Store in a well ventilated place. Keep cool. Dispose of contents/ containers in accordance with local regulation.
Store away from direct sun, heat and severe cold