Skip to content
Skip to navigation menu
BLACK+DECKER Planer 650W KW712-QS
348023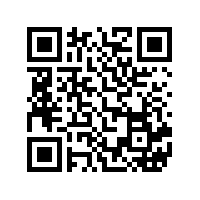 View on mobileScan the QR code to open this page on your mobile phone
Power tools - Planers
BLACK+DECKER Planer 650W KW712-QS
• 2mm depth of cut removes more material in a single pass for fast results.
• Dust extraction adapter for a cleaner working environment.
• 0.2mm depth of cut setting for more flexibility and accuracy in planing operations.
• V-groove for shaping edges.
• 82mm width of cut for quick working.
• Powerful 650W motor for outstanding performance.
• Combined guidance and cutting depth adjustment handle.
• Reversible carbide tipped blades for long life and a better surface finish.
• Plug voltage: 230V.
• No load speed: 17000rpm.
• Variable Speed: No.
• Reversible blades Yes.
• Cutter type: TCT.
• Cable length: 3m.
• Kit box: No.
• Soft grip: No.
• Accessories included: Yes.
• Dust extraction: Dust Bag.
• Ergonimic handle: Yes.
• Park position: No.
• Vacuum adaptor: Yes.
• Sound pressure: 89.1 dB(A).
• Sound power: 102.1 dB(A).
• Vibration: <2.5 m/s².
warranty and guarantee exceptions
Warranty will be void if the product not been used for its intended purposes. If it has been subjected to misuse or neglect or has sustained damage through foreign objects, substances or accidents.
Wear safety gloves and goggles.
Never point the tool at people or yourself. This tool is not intended to be used by people (children included) with reduced physical, sensory or mental capabilities, or persons lacking experience or knowledge, unless they were able to benefit from a person responsible for their safety, monitoring or screening instructions regarding the use of the device. Children should be supervised to ensure that they do not play with the tool. To prevent eye injuries, always wear safety glasses with permanently attached rigid, hard plastic side shields. Be sure everyone in your work area is wearing the same type of safety glasses. Wear and do wear individual ear protection close to the tool use. Wear any other necessary protection equipment such as gloves and adapted working clothes. tie back your hair and do not wear loose clothing. Never use oxygen, carbon dioxide or any other bottled gas as a power source for this tool. the tool could explode and serious personal injury could result. Use only lubricated, water-free compressed air at the recommended pressure. tools shall not be connected to pressure which potentially exceeds recommended operating pressure by 10%. the tool and air supply hose must have a connecting nipple such that all pressure is removed from the tool when the coupling joint is disconnected. When using compressed air always follow the safety codes of practice laid out by the compressor manufacturer. Ensure all air couplings are secure and tight.
Store in original packaging and cool dry conditions.
Personal protection equipment
Personal protection workwear