Skip to content
Skip to navigation menu
DeWalt Planer with Kitbox 1050W D26500K-QS
633884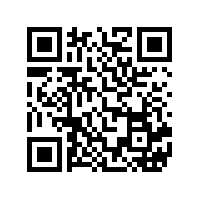 View on mobileScan the QR code to open this page on your mobile phone
Power tools - Planers
DeWalt Planer with Kitbox 1050W D26500K-QS
• High power motor for effortless cutting, even in hard woods.
• Left and right chip ejection for convenience.
• Front handle depth control in clearly marked 0.1 mm steps for accurate setting with a positive stop position.
• Rubber coated front and main handles eliminates slipping for greater comfort and control.
• A large planer blade drum rotating at high speed provides an excellent finish.
• 3 chamfering grooves in the front shoe make precision fitting jobs very easy.
warranty and guarantee exceptions
Wear safety gloves and goggles.
Never point the tool at people or yourself. This tool is not intended to be used by people (children included) with reduced physical, sensory or mental capabilities, or persons lacking experience or knowledge, unless they were able to benefit from a person responsible for their safety, monitoring or screening instructions regarding the use of the device. Children should be supervised to ensure that they do not play with the tool. To prevent eye injuries, always wear safety glasses with permanently attached rigid, hard plastic side shields. Be sure everyone in your work area is wearing the same type of safety glasses. Wear and do wear individual ear protection close to the tool use. Wear any other necessary protection equipment such as gloves and adapted working clothes. tie back your hair and do not wear loose clothing. Never use oxygen, carbon dioxide or any other bottled gas as a power source for this tool. the tool could explode and serious personal injury could result. Use only lubricated, water-free compressed air at the recommended pressure. tools shall not be connected to pressure which potentially exceeds recommended operating pressure by 10%. the tool and air supply hose must have a connecting nipple such that all pressure is removed from the tool when the coupling joint is disconnected. When using compressed air always follow the safety codes of practice laid out by the compressor manufacturer. Ensure all air couplings are secure and tight.
Store in original packaging and cool dry conditions.
Personal protection equipment
Personal protection workwear