Skip to content
Skip to navigation menu
Makita Mitre Saw 1650W LS1040
124090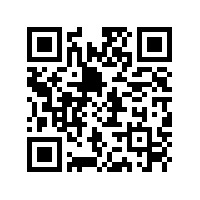 View on mobileScan the QR code to open this page on your mobile phone
Power tools - Saws
Makita Mitre Saw 1650W LS1040
maximum cut depth at 90 deg
maximum cut depth at 45 deg
• Powerful 15 AMP direct drive motor for improved performance; 4,600 RPM.
• Dual post compound pivoting arm.
• Miter cuts 0°-45° left and 0°-52° right.
• Positive miter stops at 9 settings: 15°, 22.5°, 30°, 45°, right or left and 0° (90° cuts).
• Bevel cuts up to 45° to the left.
• Weighs only 24.2 lbs for easy portability.
• Precision machined aluminium base ensures accurate cuts.
• Performs compound cutting operations.
• Shaft lock for easy blade changes.
• 1-year limited warranty.
• Blocking mechanism at the rest position, automatically locks at the upper position and is released by actuating the lever.
• Adjustable sub-fence's wider hold ensure more stable cutting.
• 9 positive stops on turn base at 0°, 15°, 22.5°, 30° and 45° left or right.
• Precision calibrated base with clear scale of angle.
• Bevel cut adjustment for cuts 0 - 45° left.
• Large efficient dust collector.
• Rigid arm for accurate cutting.
warranty and guarantee exceptions
It is warranted to be free of defects from workmanship and materials for the period of ONE YEAR from the date of original purchase. Should any trouble develop during this one year period, return the complete tool, freight prepaid, to one of Makita's Factory or Authorized Service Centres. If inspection shows the trouble is caused by defective workmanship or material, Makita will repair (or at our option, replace) without charge.
Wear eye protection.
Keep hands out of path of saw blade.
Do not operate saw without guards in place.
Do not perform any operation freehand.
The workpiece must be secured firmly against the turn base and guide fence with a vise during all operations.
Never reach around saw blade.
Turn off tool and wait for saw blade to stop
Unplug tool before changing blade or servicing.
Always secure all moving portions before carrying the tool.
Do not use the tool in the presence of flammable liquids or gases.
Check the blade carefully for cracks or damage before operation.
Use only flanges specified for this tool
Be careful not to damage the arbor, flanges (especially the installing surface) or bolt. Damage to these parts could result in blade breakage.
Make sure that the turn base is properly secured so it will not move during operation.
For your safety, remove the chips, small pieces, etc. from the table top before operation.
Avoid cutting nails. Inspect for and remove all nails from the workpiece before operation.
Make sure the shaft lock is released before the switch is turned on.
Hold the handle firmly. Be aware that the saw moves up or down slightly during start-up and stopping.
Make sure the blade is not contacting the workpiece before the switch is turned on.
Know your power tool. Read the owner's manual carefully. Keep guards in place and in working order. Remove adjusting keys and wrenches. Form habit of checking to see that keys and adjusting wrenches are removed from tool before turning it on. Keep work area clean. Don't use in dangerous environment. Keep children away. Make workshop kid proof with padlocks, master switches, or by removing starter keys. Don't force tool. It will do the job better and safer at the rate for which it was designed. Use right tool. Wear proper apparel. Do not wear loose clothing, gloves, neckties, rings, bracelets, or other jewellery which may get caught in moving parts. Always use safety glasses. Secure work. Use clamps or a visa to hold work when practical. Don't overreach. Keep proper footing and balance at all times. Maintain tools with care. Disconnect tools before servicing. Reduce the risk of unintentional starting. Use recommended accessories. Never stand on tool. Check damaged parts. Direction of feed. Feed work into a blade or cutter against the direction of rotation of the blade or cutter only. Never leave tool running unattended. Replacement parts. When servicing use only identical replacement parts. Polarized plugs. To reduce the risk of electric shock, this equipment has a polarized plug (one blade is wider than the other).