Skip to content
Skip to navigation menu
Easy garden tool organiser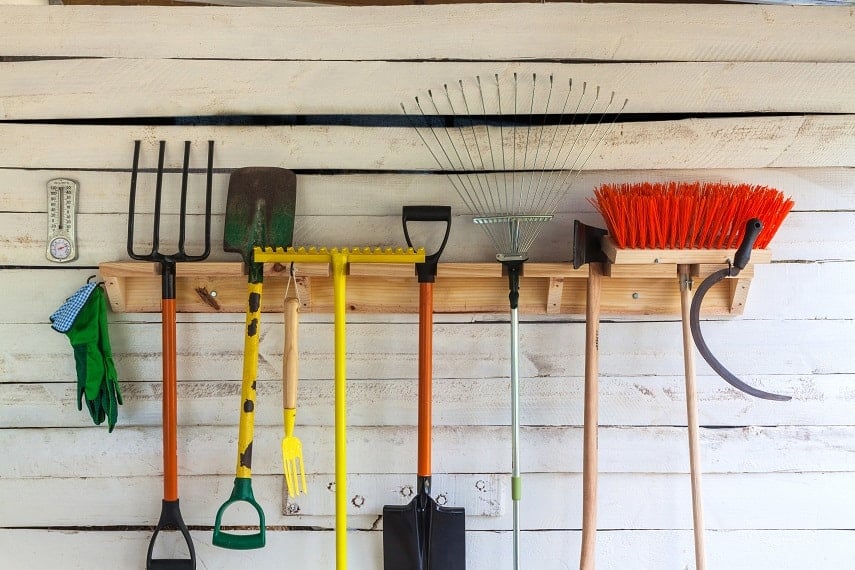 Watch the video, then follow the easy step-by-step instructions below.
Two planks of wood are all that's needed to make this great storage solution for your garden tools.
Before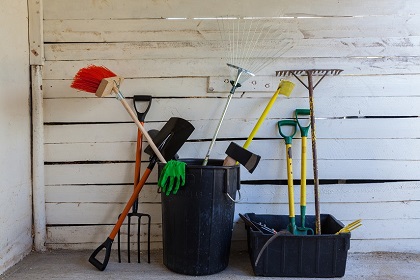 After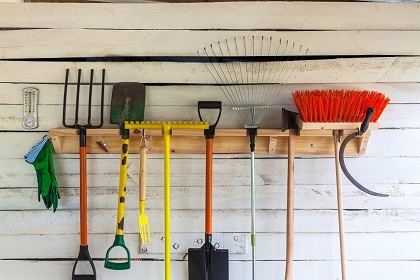 You will need: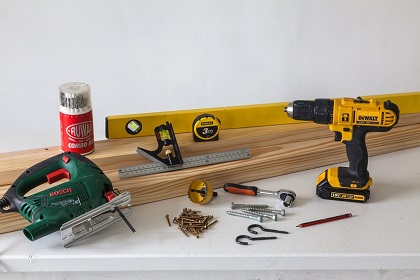 Tools:
Measuring tape
Combination square
Pencil
Jigsaw
Drawing compass
G-clamps
Spirit level
Drill with 8mm and 6mm wood bits (this will differ if you are hanging your organiser on a brick wall)
Materials:
32mm x 94mm x 1,8m pin plank P1
32mm x 144mm x 1,8m pin plank P2
Wood glue
4 x 40mm self-cutting screws
6 x 80mm coach screws
Large cup hooks
Cutting list:
Both planks cut to 1,5m
Step 1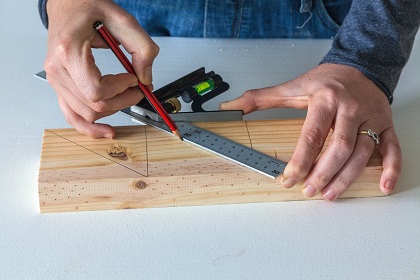 On the offcut of P1, draw two squares. Then draw two 45-degree lines across the
squares. Use the combination square to guide you. Cut out four triangles with the jigsaw.
Step 2
Draw a line across the length of P2 75mm from the edge. On this line mark intervals of 200mm starting at 150mm from the edge. Then mark 25mm on either side of each mark. Draw lines at a right angle to these marks.
Step 3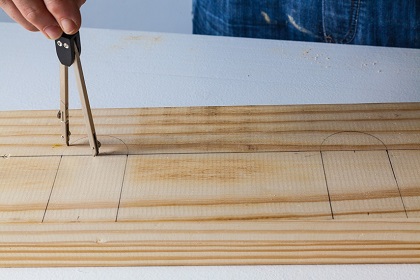 Use the compass to draw a half circle at the end of each of the rectangles you've drawn in step two.
Step 4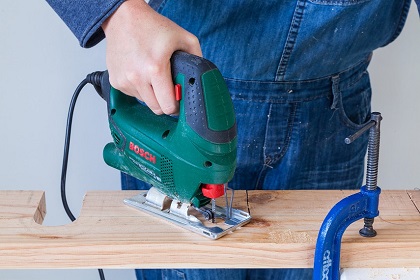 Use the jigsaw to cut out the arched shapes you've drawn in steps two and three.
Step 5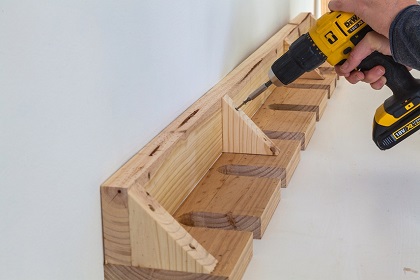 Place P1 at the right angle against P2 and glue and screw them together.
Step 6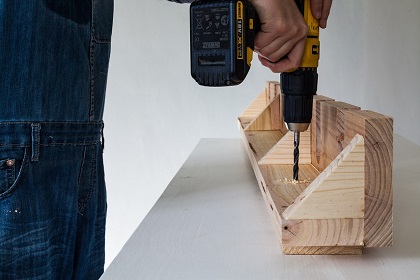 Place the triangles you've cut in step one at regular intervals on the inside of your shelf and attach with glue and screws.
Step 7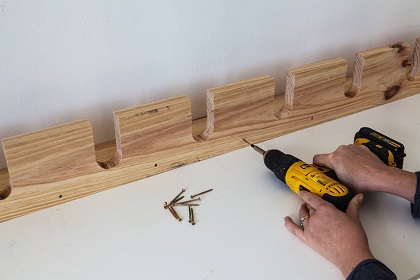 Using the 8mm wood bit, drill two pilot holes about 200mm from the edge of the back of your organiser.
Step 8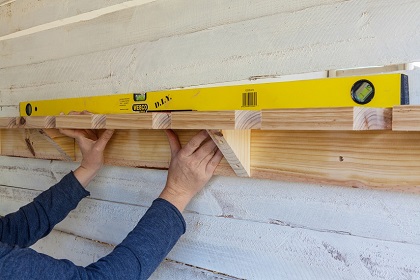 When hanging the organiser, use the spirit level to ensure it's level. Make marks through the pilot holes. Drill 6mm pilot holes in your wall.
Step 9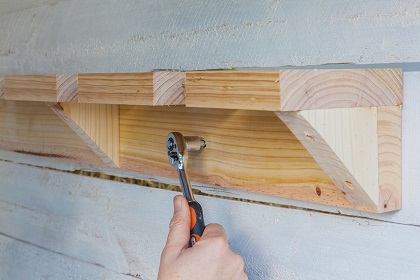 Attach the organiser to the wall with coach screws and a socket spanner (if wood, or nail-in anchors if masonry). Screw cup hooks into the main frame for hanging smaller garden items such as gloves.
Disclaimer: Garden tools can be dangerous, so keep them stored out of reach of children to avoid injury.
Related articles