Skip to content
Skip to navigation menu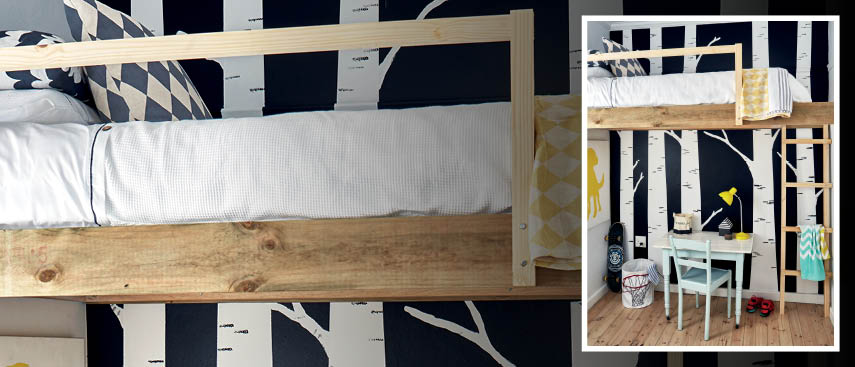 Quick project guide
Hard labour: 1/10
Skill level: 2/10
Time needed: 3 hours
SHOPPING LIST
• Paint in the colour of your choice; we used black and white
• painter's tape
• paintbrushes (medium and small)
• chalk
• ladder
STEP 1 - Prepping the wall and the outline for the trees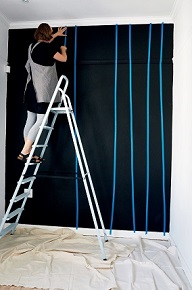 Cover the designated wall with two coats of black paint. Once the paint has dried completely, mask the tree trunks out using blue painter's masking tape. Remember that trees don't grow perfectly straight, so your lines should be a bit organic.
STEP 2 - Painting the trees
Paint the tree trunks with 2–3 coats of white then let it dry and remove the painter's tape.
STEP 3 - Painting the branches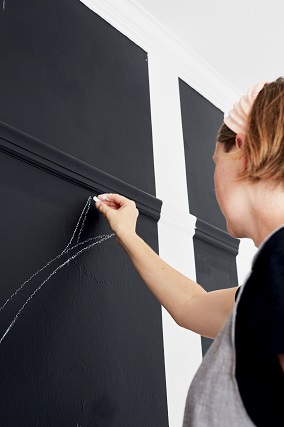 Use the chalk to draw your branches. When you're happy with their position, paint them with a small brush and wipe off the chalk lines.
STEP 4 - Adding special effects to the trees
Dab the end of a dry brush in the black paint and make marks on the tree trunks.
Now your DIY project is complete and you have your own forest painted on your wall!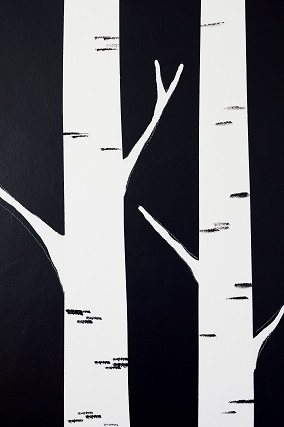 *Referenced from Gallo images / Home Magazine