Skip to content
Skip to navigation menu
How to pick the right paint
Know when to use matt or low sheen, oil or water-based paint.
Water-based vs oil-based primer
Apply primer to prepare the surface before you paint. It helps the paint spread and adhere better and to last longer. It's particularly important when the surface is new and hasn't been painted before, as in a newly built house. You can also do a prime coat if you're doing a drastic colour change because it prevents the old colour showing through.
When to use…
Water-based primers are recommended for interior walls and surfaces. Use one to prepare a surface you intend to paint with acrylic paint, which is also water-based. Water-based primers dry fast and wash off brushes and rollers easily with warm water and soap or detergent. Oil-based primers are usually best for exterior walls and surfaces. Oil-based wall primers can be painted with PVA once dry. Oil-based wood and metal primers are suitable for enamel and other oil-based topcoats. Like oil-based paints, these primers take longer to dry than their water-based counterparts, and require solvent when cleaning equipment after use.
Satin sheen vs high gloss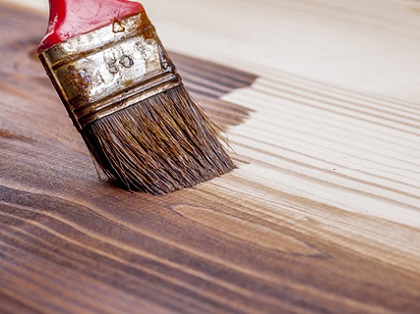 Eggshell or satin sheen enamel is an oil-based paint, but has a mid-sheen rather than a high-gloss finish. This makes it appropriate for interior surfaces such as skirting boards, doors and doorframes, windowsills and cupboards. It's tough and
easy to clean. High gloss enamel is a shiny, stain resistant enamel finish that can take a good scrubbing, so it's the right choice for outdoor use. Use inside for children's play areas, kitchens and bathrooms, because it resists moisture, dirt and grease. It's also good for high-traffic areas and things that take a beating, such as furniture, skirting boards, doors and doorframes, window frames and burglar bars. The intense, shiny, reflective appearance of high gloss tends to show brush marks and exaggerate imperfections on the surface, so takes more skill to apply like a pro.
Oil- or water-based wood varnish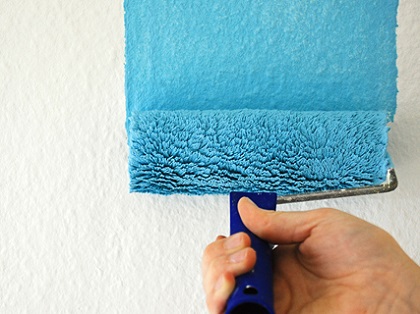 It used to be the case that oil-based wood varnishes were considered more durable than their water-based siblings, but water-based varnishes have come a long way and are generally considered a viable alternative to oil-based ones for all purposes, so your choice will most likely be dictated by the finish you prefer. Oil-based varnishes often take on a golden or amber colour when they dry, which they impart to the wood. It's sometimes considered richer and more luxurious than water-based finishes, but less natural. These varnishes have a hard, scratch-resistant finish suitable for outdoor use. These take longer to dry, but because of this, mistakes are easier to correct than they are with fast-drying waterbased varnishes. They have strong fumes and require mineral spirits or turpentine to clean equipment afterwards.
Water-based varnishes have a clear finish that leaves the wood with a more natural, if brighter appearance that doesn't discolour light woods as obviously over time. Nevertheless, natural variations and contrasts are enhanced. They are more expensive than oil-based varnishes, but go on quickly and are odour free. They do, however, require about three coats, as opposed to two for an oil-based varnish. All you need is soap and warm water to clean up afterwards.
Matt PVA
Matt is the opposite of gloss – it is slightly textured and doesn't shine. It's good for new surfaces that still need to "settle", and generally recommended for living areas,bedrooms and ceilings – areas that don't need scrubbing.
Benefits
It is economical (spreads well) and affordable
Easy to apply and easy to touch up
Hides imperfections
Low-sheen PVA
Sometimes called satin sheen or eggshell, low-sheen PVA is a great all-purpose paint suitable for most rooms.
Benefits
Easy to clean
Durable
Luxurious finish
Mid-sheen PVA
Mid sheen is the glossiest interior wall paint, recommended for high traffic areas, and it's even tough enough for kitchens and children's rooms. It can also be used for other hard-wearing areas such as skirting and to highlight features such as cornices.
Benefits
Stain resistant and easy to clean
Luxurious finish
Durable and long-lasting
Related articles