Skip to content
Skip to navigation menu
How to prep walls for painting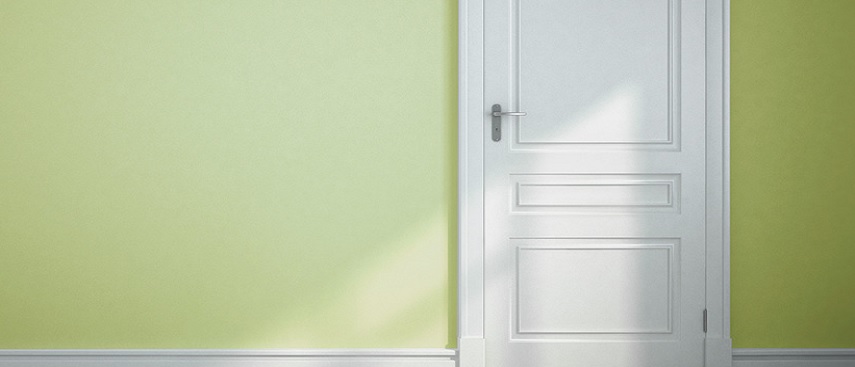 Surface preparation is the key to a lasting paint finish.
Here's what to do for each surface.
Raw wood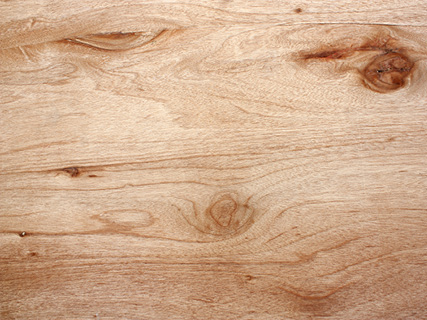 Before you add a pretty colour to your raw wood, there are a few basic steps that need to be observed to ensure the paint bonds to the wood.
This preparation is not suitable if you want to varnish the wood or paint a clear coat.
Clean the surface to remove dirt, dust and mildew.

If it's a piece of furniture, fill and cover nail holes with wood filler, then sand smooth, or coat exposed screws with metal primer to prevent rusty spots or discolouring.

If you find unevenness in the wood, repair and smooth over with wood filler.

To smooth unevenness in the wood (or after wood filler is applied) use 100-grit sandpaper and either an orbital sander or multi sander.

It is advised to sand the wood in the direction of the grain (running along the lines in the wood). This will give the surface a smooth finish, which is much easier to paint. Dust the surface off after sanding. If the raw wood has knots, it is especially important to seal these with a primer.

Paint the surface with one coat of wood primer (two coats if it's going to be in severe weather outdoors) using a brush or a roller and leave to dry thoroughly between each coat. An oil-based primer is best for outdoor use. A water-based primer such as that made by Harlequin is good for indoors and easy to clean.

Once your primer has dried, give it a light sanding to remove the hairy bits.

Finish with the paint colour and coating of your choice.
Previously painted wood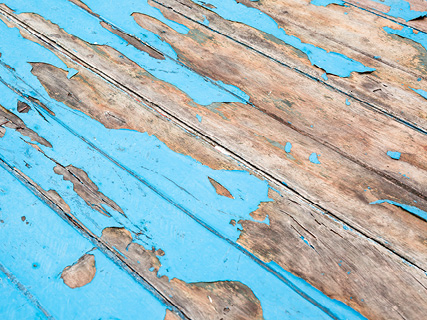 Don't just slap new paint on previously painted wood. It needs a bit of prep first.

If the surface is in poor condition, remove the old paint or varnish with a paintstripper or by scraping peeling paint off with a scraper and sanding the surface with sandpaper.

Fill and repair holes in the wood with wood filler.

Sand the filled areas to remove unevenness and dust the surface before applying primer to the exposed wood.

This will also smooth out any irregularities of colour, such as water stains.

For the best adhesion, use one coat of oil-based universal undercoat.

Once dry, give the surface a light sanding with finegrit paper to remove any hairy bits.

Finish with the paint colour and coating of your choice.
Raw brick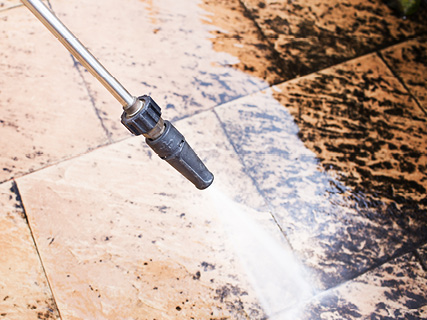 Clean the bricks thoroughly using a firm sponge and sugar soap in warm water. For deeper insets and loose mortar, use a stiff brush.

If it is an expansive wall, a pressure washer is advised.

If it is an exterior wall, mildew might be a problem, and can be treated with a diluted bleach solution (one part bleach and three parts water). Soak the affected area for an hour and scrub the mildew with a firm brush.

Rinse the area with fresh water.

After cleaning, leave the brick to dry for at least a day (in cooler climates at least 48 hours) before painting.
Raw concrete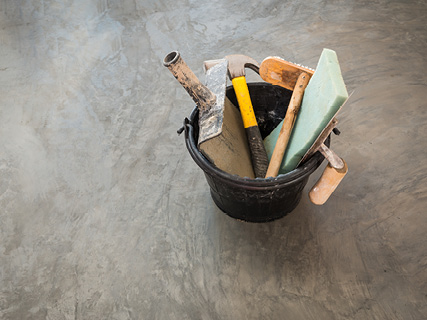 Brush the wall or floor with a stiff-bristled brush or broom to remove any dust and dirt.

Scrub the surface with a scrub brush and a concrete-cleaning solution.

Allow the surface to dry completely.

Test interior floors and walls for excess moisture. Tape a piece of plastic (such as a black bag) to the wall for a day (or at least 24 hours).

Check the outside of the plastic facing away from the wall. If there is moisture, the humidity level in the

room is high. If there is moisture present on the side against the wall, then it's either not dry yet or is

absorbing a heavy amount of moisture from the ground beneath it.

Treat the cause of the moisture. The wall must be dry (for at least 30 days) before applying a plaster

primer and then paint.
Plaster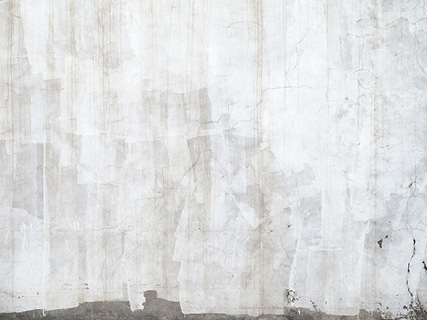 Plaster is only ready to paint when it's completely dry.

The drying time can vary depending on the weather, temperature and the surface it was applied over. Usually it's ready to paint over within two to three days.

When painting fresh plaster, start with a mist coat. This will show any blemishes or unevenness in the plaster. If you notice imperfections you can fill and sand roughness.

The mist coat can be diluted slightly with water and is normally the cheapest white PVA paint you can find. Apply diluted with water, roll it with a normal roller.

The plaster will soak up the paint and will dry very quickly.

The mist coat gets drawn into the wall and seals the wall.

Paint the wall with one to two coats of plaster primer.

Oil-based primer is best for outdoors, indoors you can use waterbased plaster primer. All mouldings and ceiling roses need to be primed with oil-based primer before being painted.
Tiles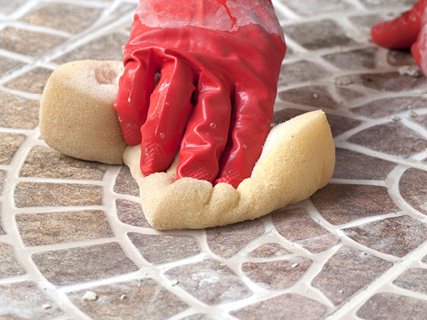 Clean tiles thoroughly with a sponge using a tile cleaner or sugar soap to remove any soap scum, grease and dirt. (Remember to wear rubber gloves!)

Rinse thoroughly with fresh water to remove all traces of soap and allow to dry.

Mask off all areas that should not be painted using painter's tape.

Apply one coat of tile primer to the tiles and grout, ensuring that all areas are evenly covered and leave to dry completely before applying the paint.
Tip: Allow longer recoating times in cool and wet weather conditions.
Melamine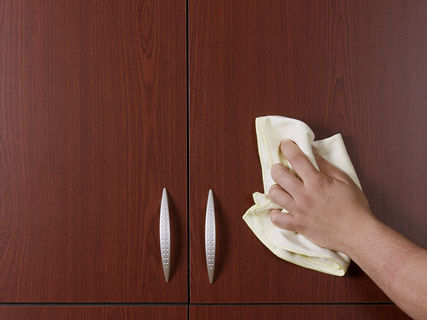 Using a scraper, fill the holes of the melamine surface and other defects with crack filler and allow to dry.

Wipe down and clean with Builders sugar soap using a sponge. (Remember rubber gloves!)

Remove all traces of the sugar soap. Allow to dry. Sand the melamine surfaces lightly with 150-grit sandpaper to provide a key. Dust off.
Related articles
How to choose the right colour paint