Skip to content
Skip to navigation menu
One Cupboard, Three Looks
Follow our step-by-step video guide
Customise a standard flatpack cupboard with these bespoke "cubicle" shelves
This is perfectly suited to your workshop, man cave or office. The cupboard we used measured 2100mm(h) x 500mm(d) x 900mm(w).
What you need
Tools
Circular saw
Drill
Hammer
Measuring tape
G-clamps
Offcut plank
Materials
Three 900 x 400mm laminated pine shelves P1
One 1200 x 400mm laminated pine shelf P2
4 x 40mm chipboard screws
Shelf nails
White water based enamel
Step 1
Measure the inside of the wardrobe and cut all three P1's to size with the circular saw.
Step 2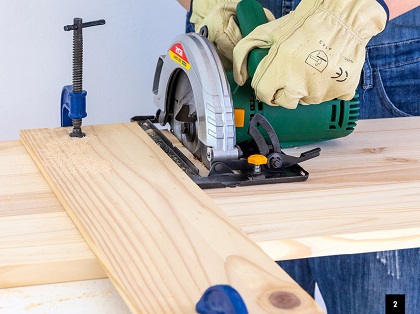 Cut the P2 in four 300mm lengths using a circular saw. Use an offcut plank as a guide.
Step 3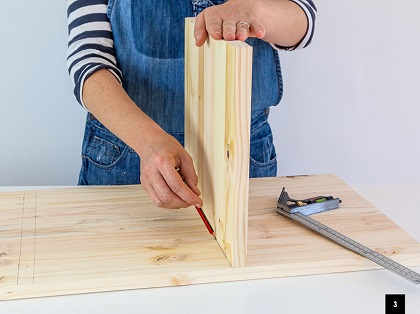 Measure thirds on the P1's, use the width of the plank to mark where the planks will go on these marks.
Step 4
Drill two pilot holes in the spaces you've marked out in step 3.
Step 5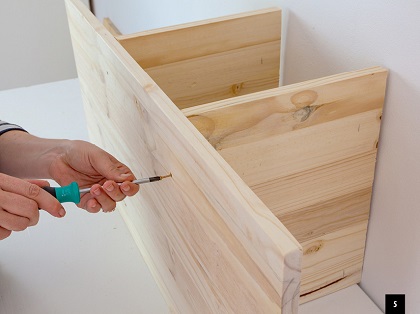 Glue and screw two P2's at a right angle between two of the P1's. Attach the other two P2's to the last P1 – this second 'incomplete' cubicle shelf will rest on the base of the cupboard, while the first one will be installed higher up.
Step 6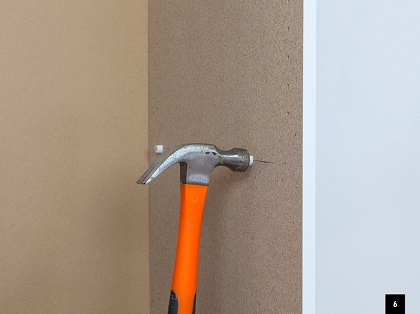 Decide what height you'd like to install the first shelf at and hammer in shelf pegs at this height.
Step 7 (optional)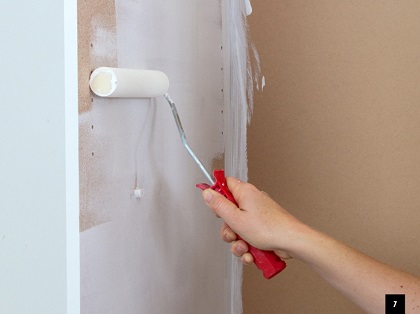 Paint the inside of the wardrobe with two to three coats of white water-based enamel.
Step 8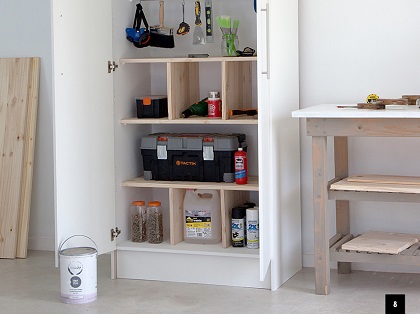 Slide the first shelf onto the shelf pegs. Place the second shelf at the base of the wardrobe. You could secure this one in place with corner blocks if you wish.
Related articles