Skip to content
Skip to navigation menu
Paint for Kitchens and Bathrooms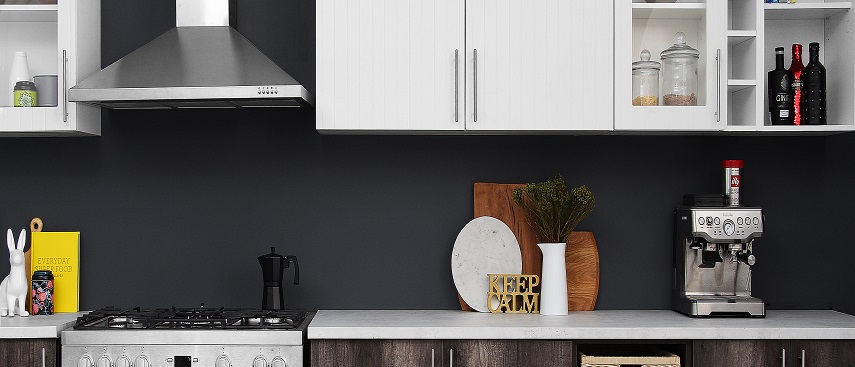 WATCH THE VIDEO: PAINT WITH A ROLLER LIKE A PRO
PREVENT MOULD AND UNSIGHTLY STAINS BY USING PAINT SPECIALLY FORMULATED FOR USE IN KITCHENS AND BATHROOMS.
Enamel paints used to offer the best protection against damp conditions common in kitchens and bathrooms. Now latex or acrylic paints are a popular choice because they offer easy clean-up and have less impact on the environment.
Specialised acrylic paint for kitchens and bathrooms features anti-mould and anti-fungal properties as well as the durability of enamel paints. They contain more latex, resulting in smaller pores to guard against steam and condensation. They repel moisture more effectively and protect against potentially harmful illnesses and allergies linked to mould spores. Paints with finishes such as eggshell, sheen velvet and semi-gloss can offer similar benefits for application in kitchens and bathrooms.
PREPARATION
Without proper preparation your coating is bound to fail no matter what the quality of the paint is. Before opening the tub of paint, inspect the area to be painted.
Problem 1: Surface mould
If the existing paint is in good condition, scrub with sugar soap and then rinse with water. You can also use a fungicidal wash, but remember to use protective eyewear, a respirator and gloves.
Problem 2: Bubbling paint
Sometimes it's just inadequate preparation that results in a poor bond. Remove bubbling or lifting paint with medium-grit sandpaper to reveal the plaster. Remove all dust from the surface and then re-apply paint.
Problem 3: Moisture in masonry
If the problem is moisture within the wall, it will show up as a white residue (alkali) on the surface. Strip the affected area down and allow it to dry completely. Then treat with a plaster primer before re-applying paint.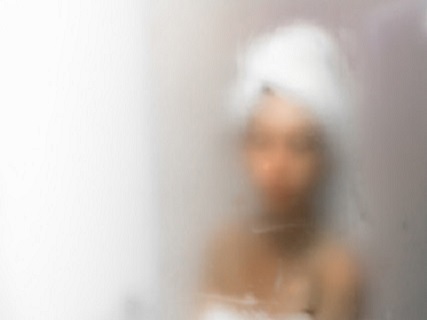 Problem 4: Damp in the shower
A poorly waterproofed shower cubicle will result in damp. Strip away the affected paint and tiles, and allow the areas to dry out completely. Then waterproof the cubicle with a membrane-based waterproofing system such as TAL's Sureproof. Fix the tiles with a cement-based adhesive and fill all the joints with a silicone sealant.
Problem 5: Insufficient ventilation
This is especially a problem in winter. Open the windows when taking a shower, and allow time for the steam to disappear and the walls to dry. For a permanent solution, install an extractor fan to remove moisture from the air.
HINTS AND TIPS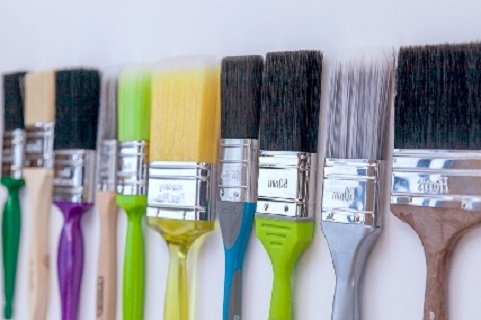 Kitchens and bathrooms previously painted with enamel require the application of a universal undercoat before applying an acrylic-based product. This is to ensure complete adhesion and therefore prevent paint from peeling.
Paintbrushes have two basic types of bristles (filaments): natural and synthetic. Natural bristles are made from animal hair. Synthetic bristles are most commonly made from nylon, polyester, or a combination of both.
Natural bristle brushes are best for applying oil-based alkyd paints.
Synthetic bristle brushes are recommended for water-based latex paints.
Don't attempt to apply latex paint with a natural bristle brush as the bristles will absorb the water in the paint and wilt, making it very difficult to spread the paint.
Some synthetic brushes can be used to apply both latex and alkyd paints. Check the packaging on the brush to ensure it's compatible with the paint you're using.
Smith & Co Sugar Soap is ideal for preparing walls for paint or annual cleaning.
Smith & Co Sugar Soap is also an extremely effective water-soluble solution ideal for cleaning equipment contaminated with both latex and enamel paints.
Flexible crack fillers offer the best performance when it comes to lasting crack repair.
Use a drop sheet to avoid splashing paint on your carpets, tiles and furniture.