Skip to content
Skip to navigation menu
Revamp an Old Basket with Paint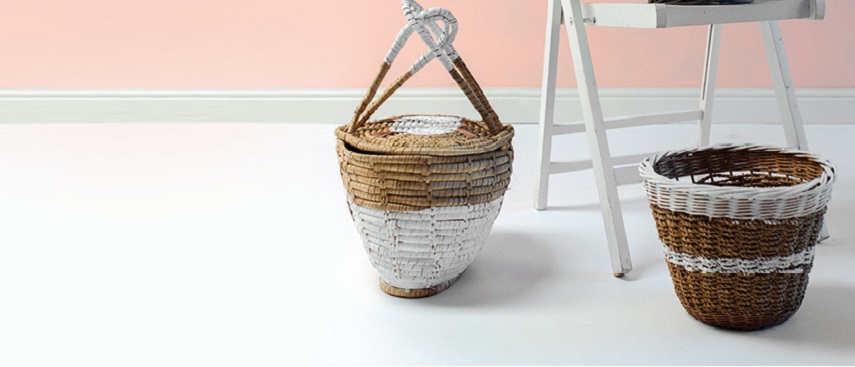 Weary old baskets can be updated with a simple lick of paint.
You will need:
White and grey paint
Paintbrush
Masking tape
Measuring tape
What to do:
Step 1
Clean the baskets with soapy water and leave to dry in the sun.
Step 2
Decide on a pattern – it can be a half-half design, lines, or even an ombre effect that might be to your liking.
Step 3
To paint a line, measure the width of the area, mask above and below with masking tape, paint the exposed area and leave to dry. Repeat to cover any missed spots.
Step 4
If you use spray paint, be careful to avoid spraying outside the desired area.
Related Articles