Skip to content
Skip to navigation menu
Winter décor trends and ideas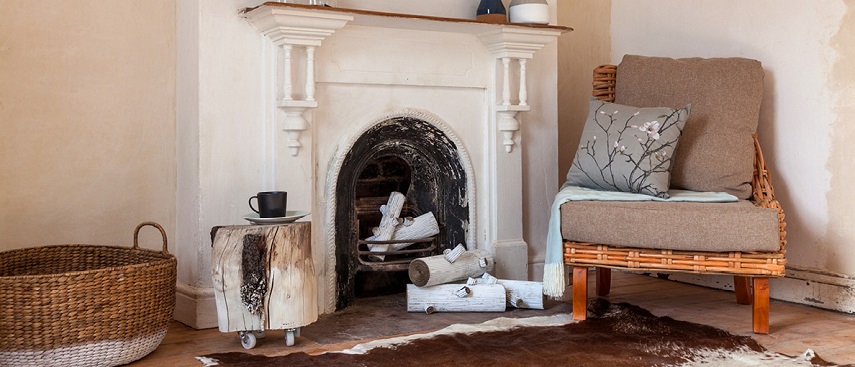 Winter is the touchy-feely season
When snuggling seems just right, and it's okay to slouch on the couch with your feet under a fluffy throw.
1. Bedroom bliss
Nothing aids a good night's sleep like a calming colour scheme. Paint your walls with Modo's Sailing, then add distressed wood, charcoal bedding and a duck-egg throw.
2. Trendy winter DIYs
Turn a tree stump into a table or make decorative logs from cardboard.
3. Keep it natural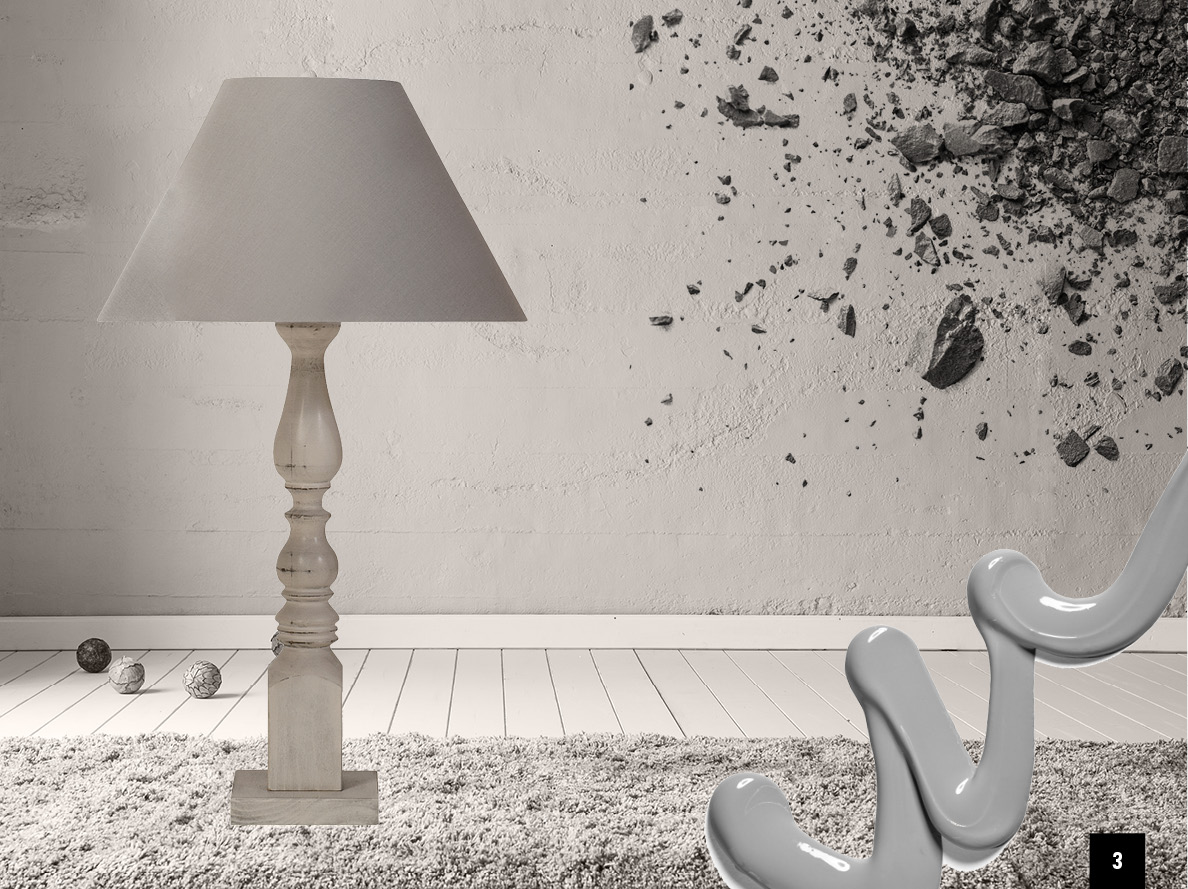 Grey is 'evergreen' and its many shades mean you'll find one to harmonise with any colour scheme. Use it in small accents such as this trendy cement-look lamp stand.
4. Wickered weaves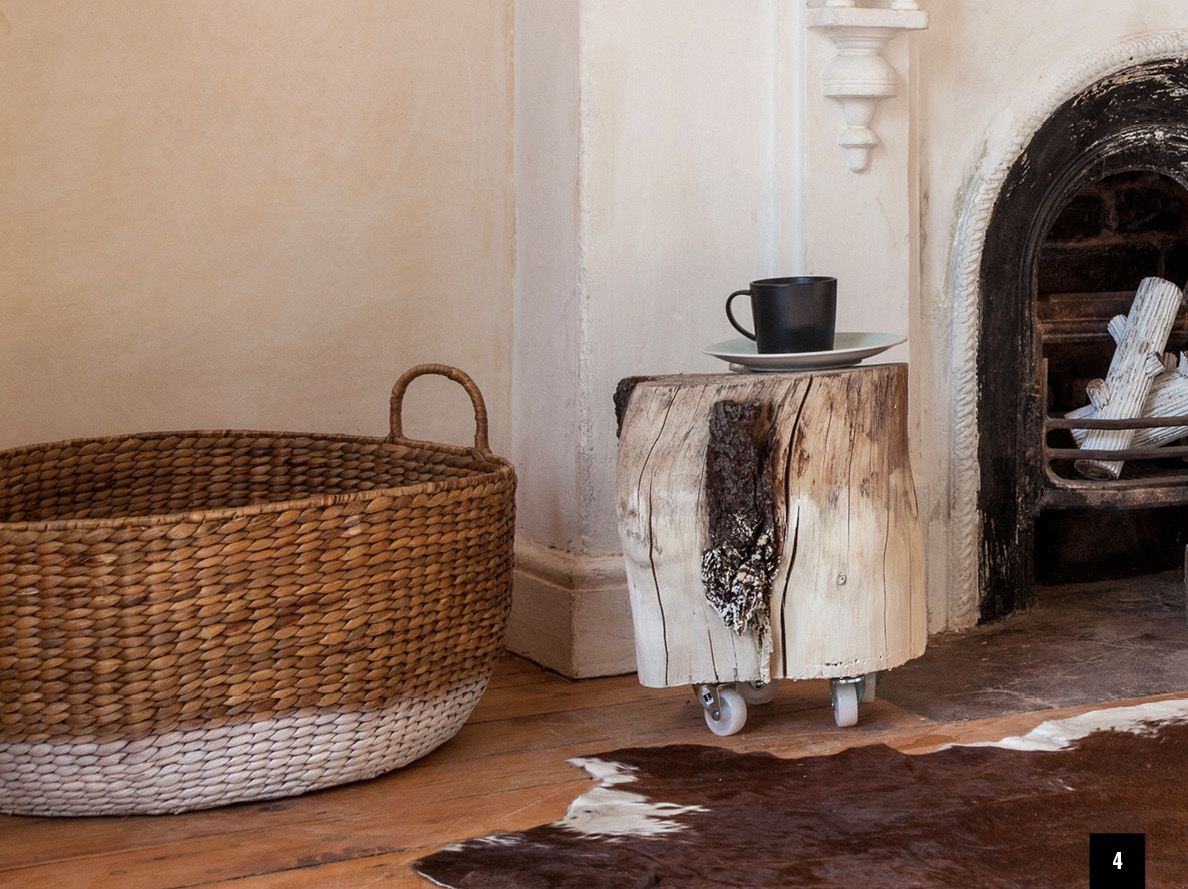 Back by popular demand – woven baskets. They add warmth to the room and an element of natural texture. Use this giant two-tone basket to store anything from scatters and throws to logs for the fire.
5. Recalling china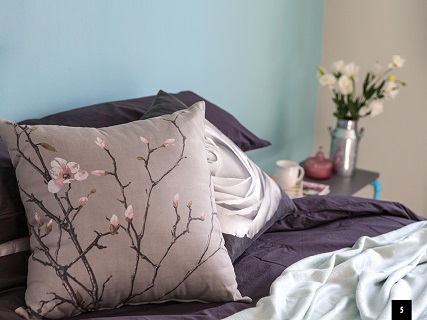 Chinese floral motifs, or chinoiserie, are an everlasting favourite. In this season's trendiest colours, a soft blossom pink and dusky grey.
Tip: Match your walls to the pink blossoms and paint them Modo Rosebud Pink.
6. Rekindling stand-alone fireplaces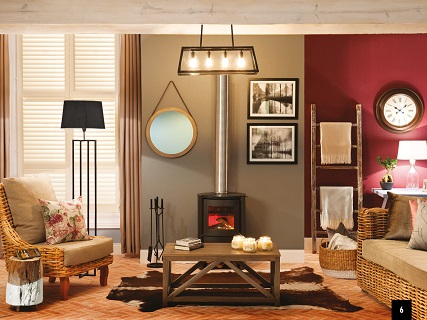 A stand-alone fireplace is an excellent investment and will ensure you stay warm even when the power is out. They're available in a range of handsome styles to suit most décor schemes.
7. Some like it hot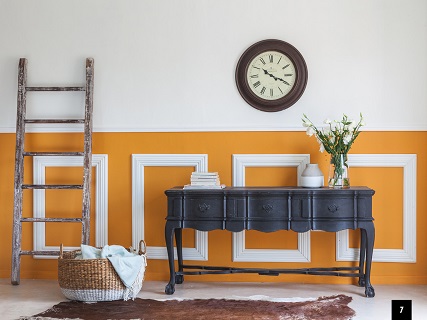 Let it shine, even when it's raining, with walls that would make the sun squint. Modo's Gold Banner is a statement colour for the bold. Don't overdo it and you'll have a stunning room.
Tip: A dado rail should be placed between 900 and 1 500 metres from the floor, depending on your room dimensions.